The lights came up on an empty ring, spread with fresh sawdust.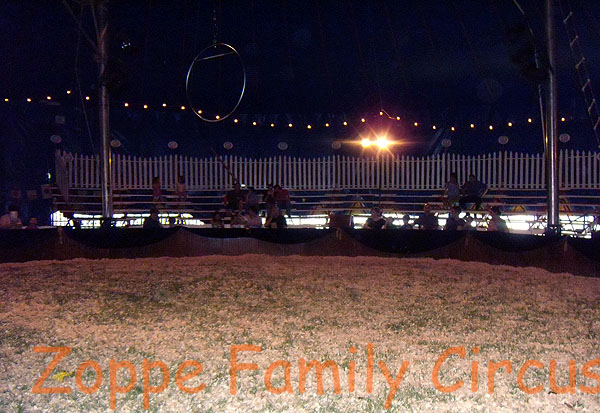 The "spectacle"–when all the acts parade around the ring and tease the audience with their skills and talents.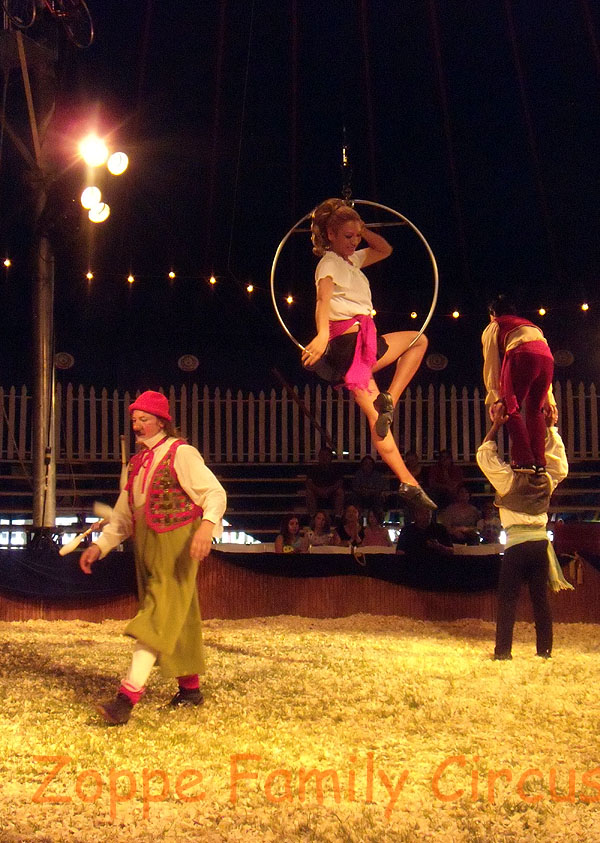 Sandra Zoppe opened the show, in glittering finery. (Her outfit was too dark for my camera.)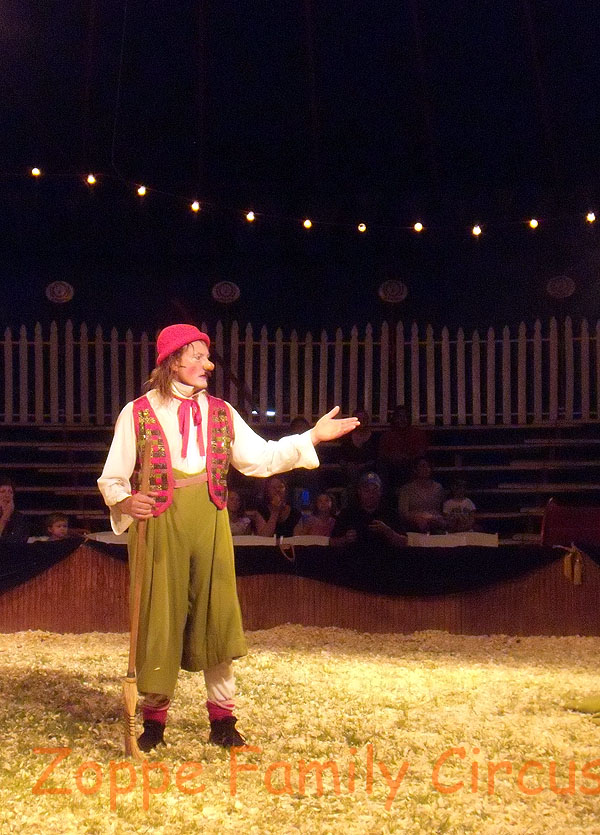 A volunteer from the audience helped Nino the Clown look for his hat, and then played "catch the hat."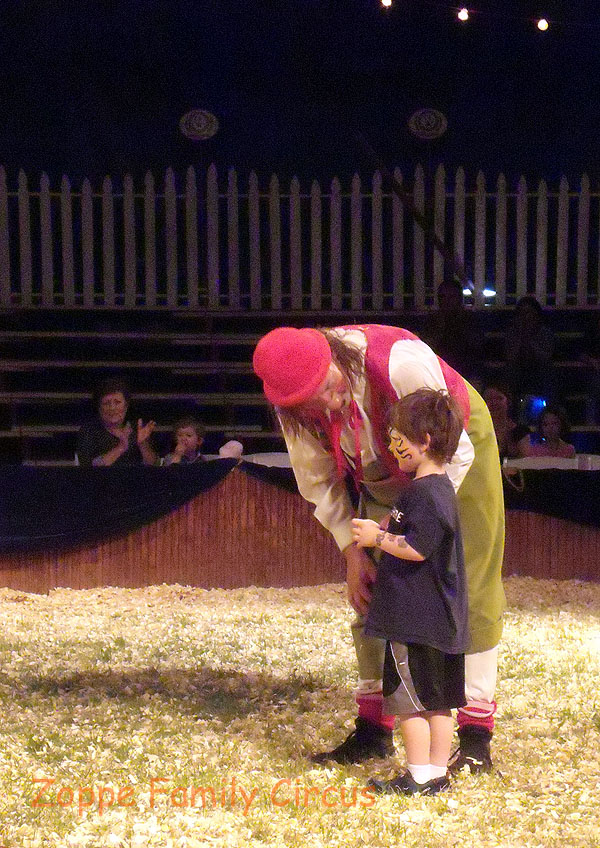 Tosca Zoppe is an equestrienne and aerial ballerina. Her husband, John Joseph Walter, helps her in the act as Papino, a traditional European white-faced clown.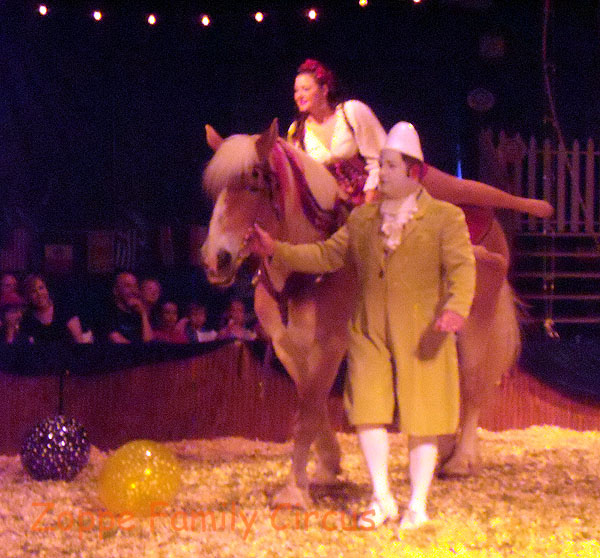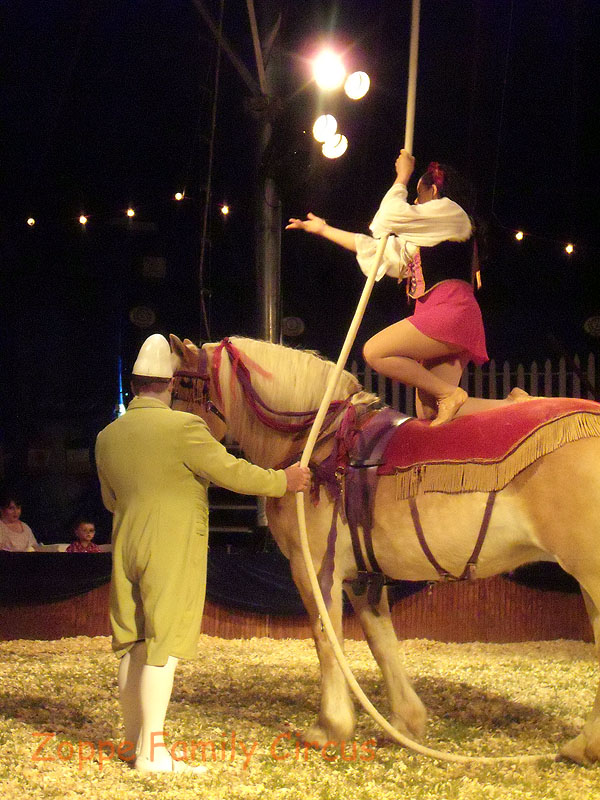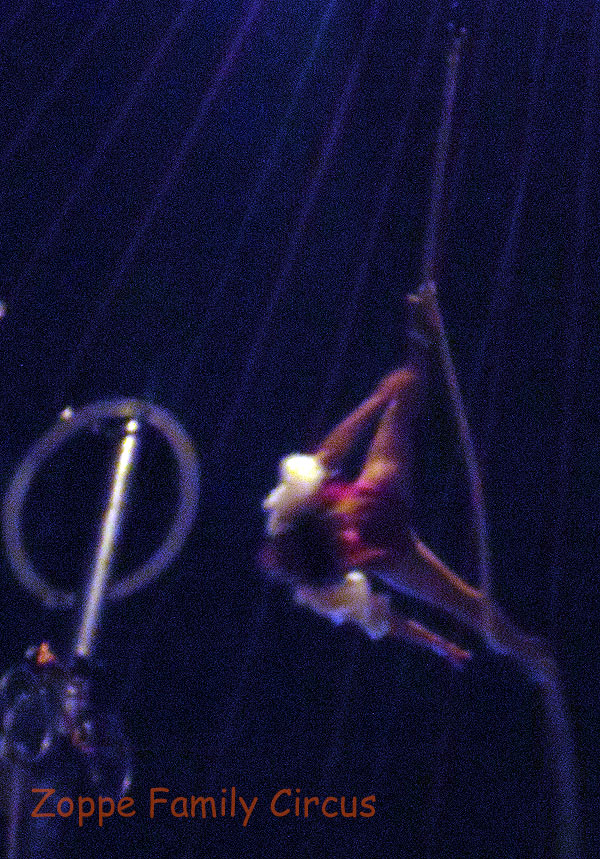 I love a good dog act. I know how much work it is to train a dog act that also includes chickens. This act would be very short-lived in my home. (I had a picture of the chickens, but you couldn't tell what they were.)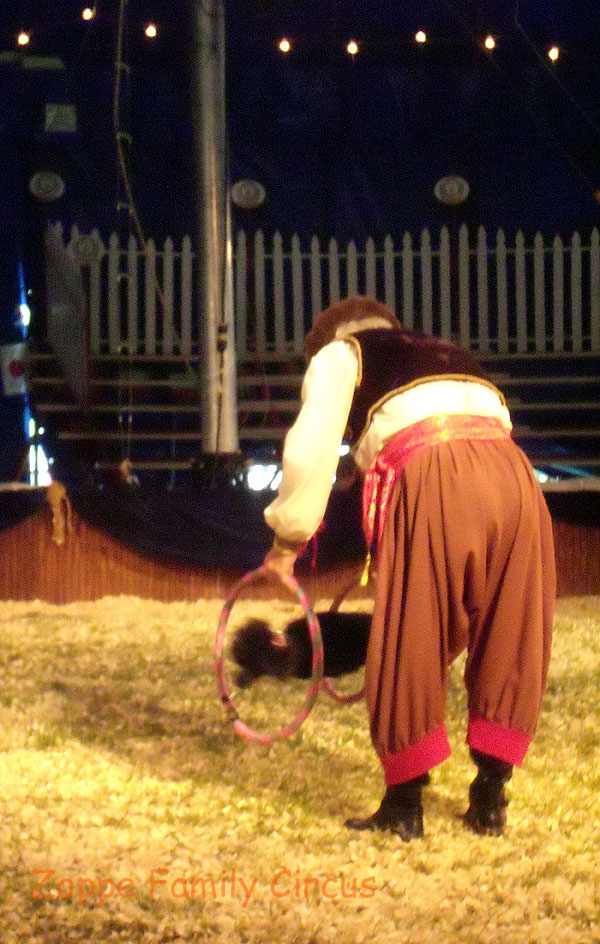 The acrobats come from Poland and France, and I haven't been able to find their names yet.