After the Intermission, we came back to a high wire act–balancing, recline, ride a bicycle. In the first picture below, you can see the tightrope walker on the left, wearing Nino's hat. The tightrope walker had just ridden the bicycle across the high wire! Nino joined the tightrope walker and they played "catch the hat" again. Nino flipped the hat off his own foot, too, and caught it on his head!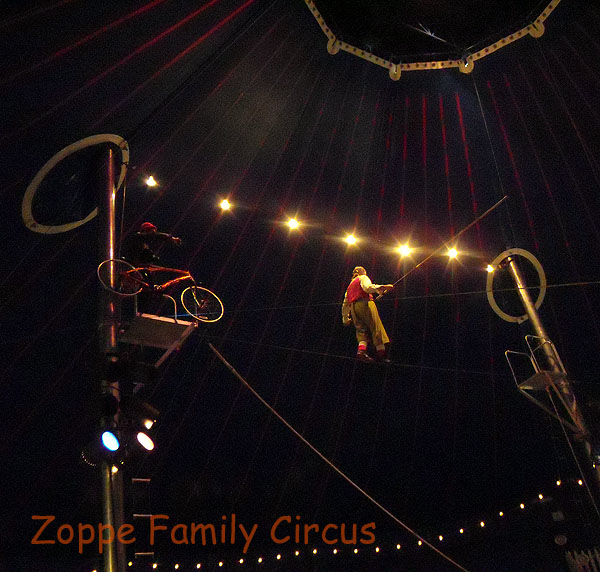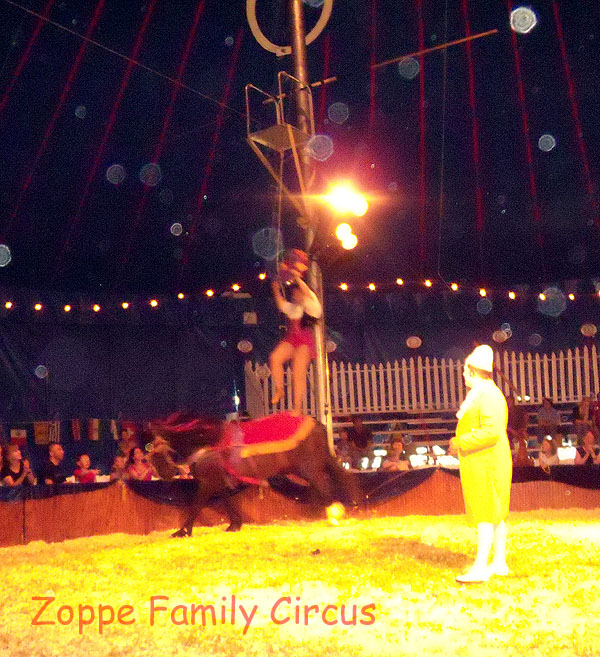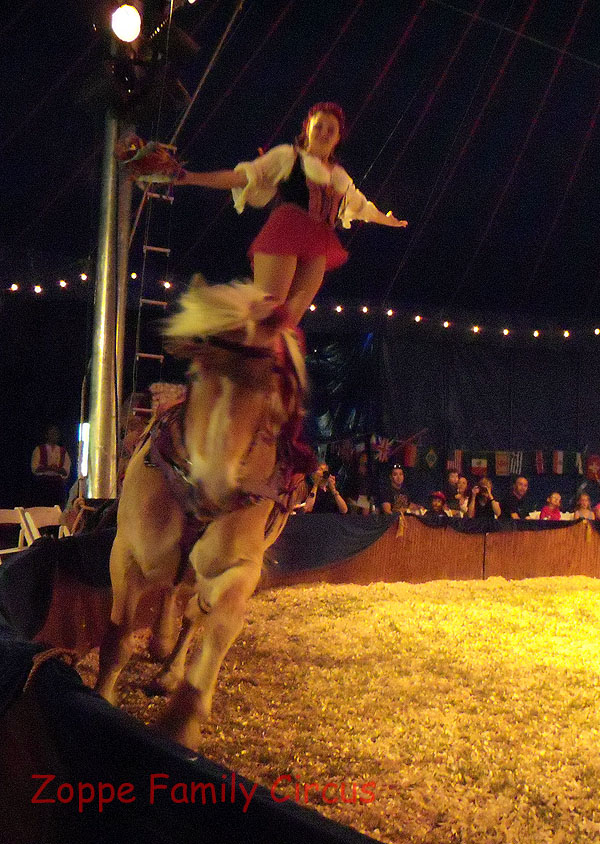 The Rosario Family of springboard artists comes from Mexico City, Mexico.
The woman in red on the right of the image below is managing the safety harness for the flier. (The flyer is also an excellent face painter who was working the crowd outside the tent before the show!)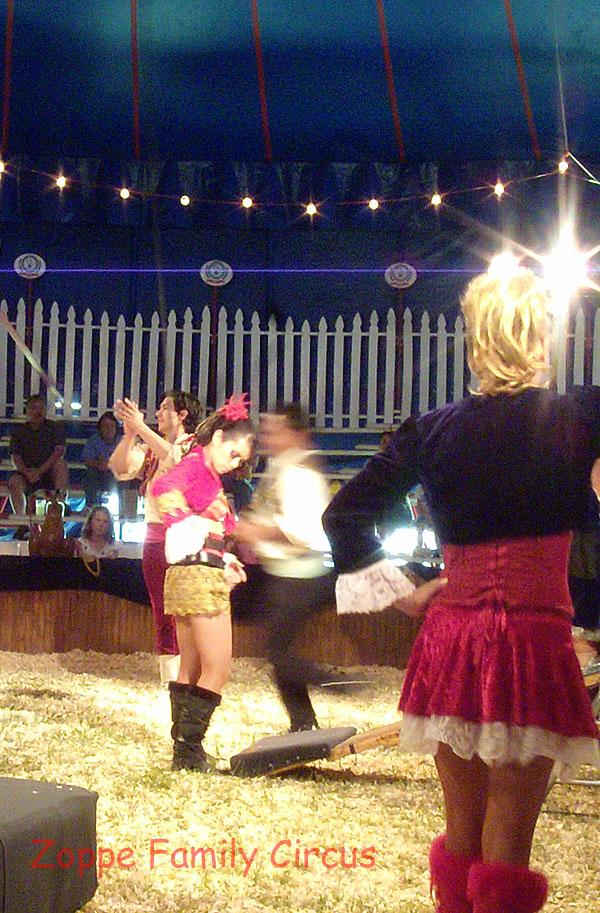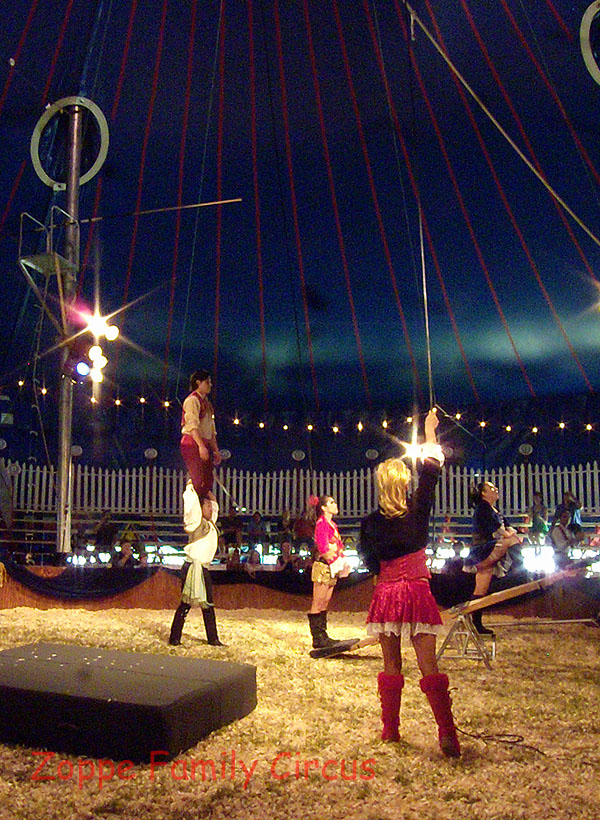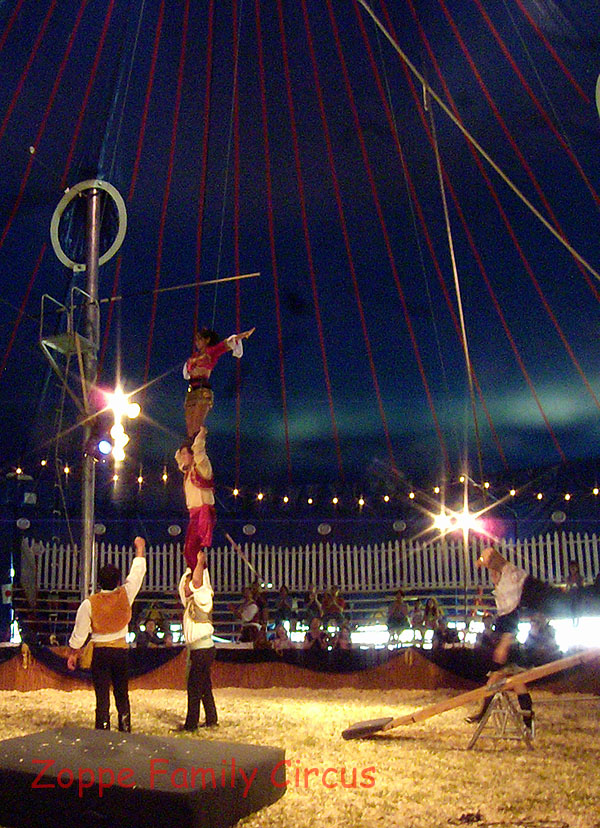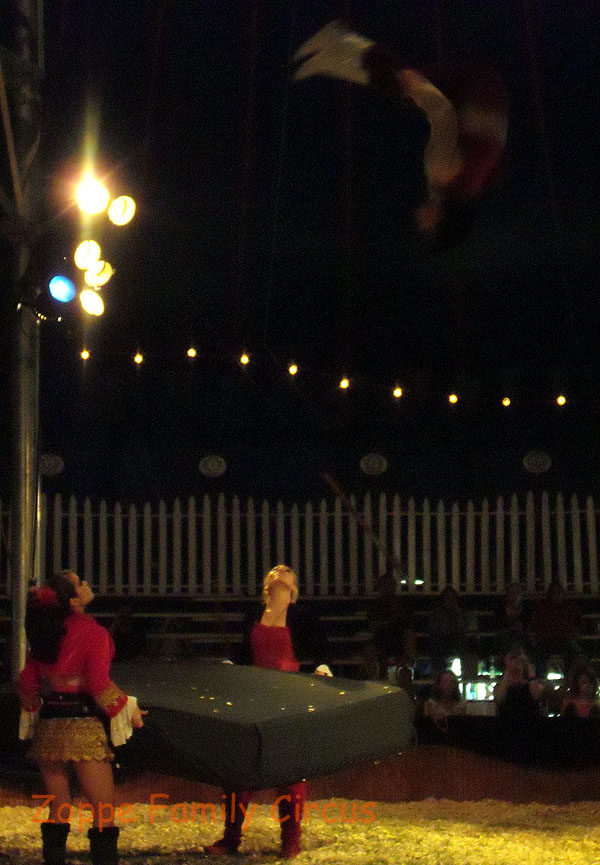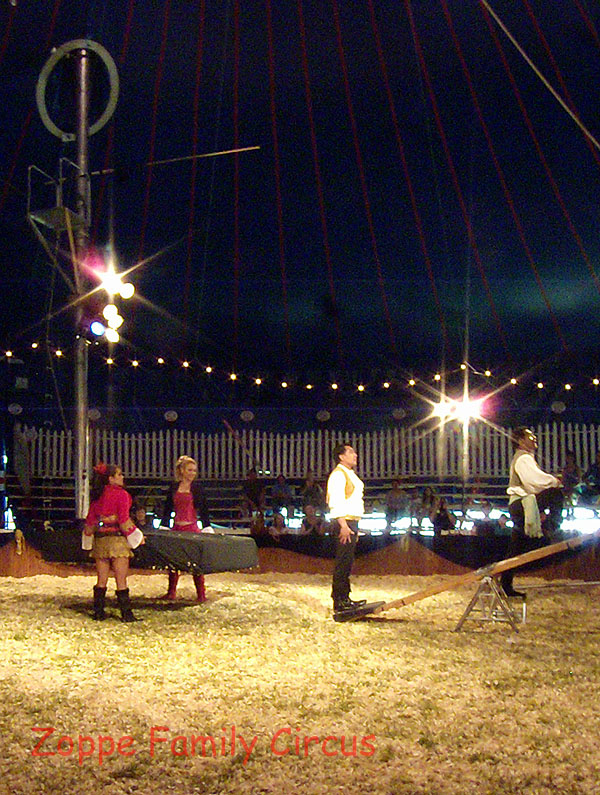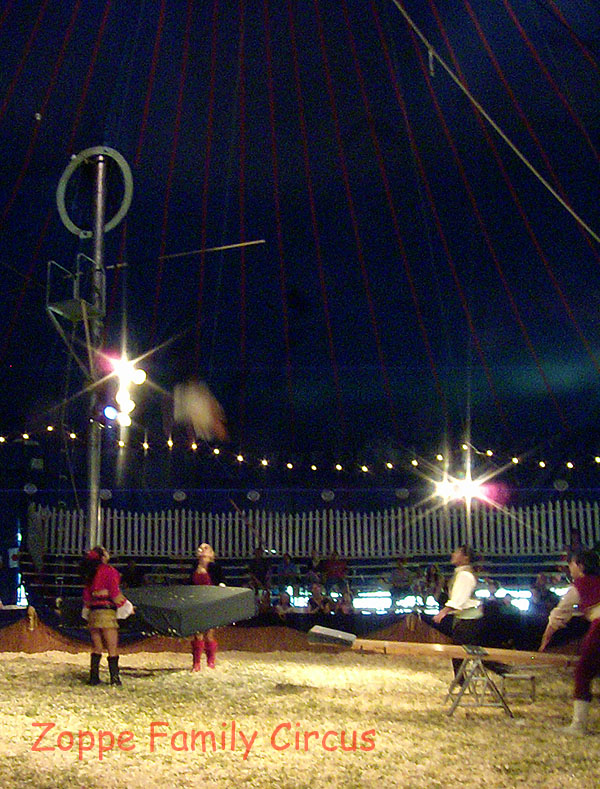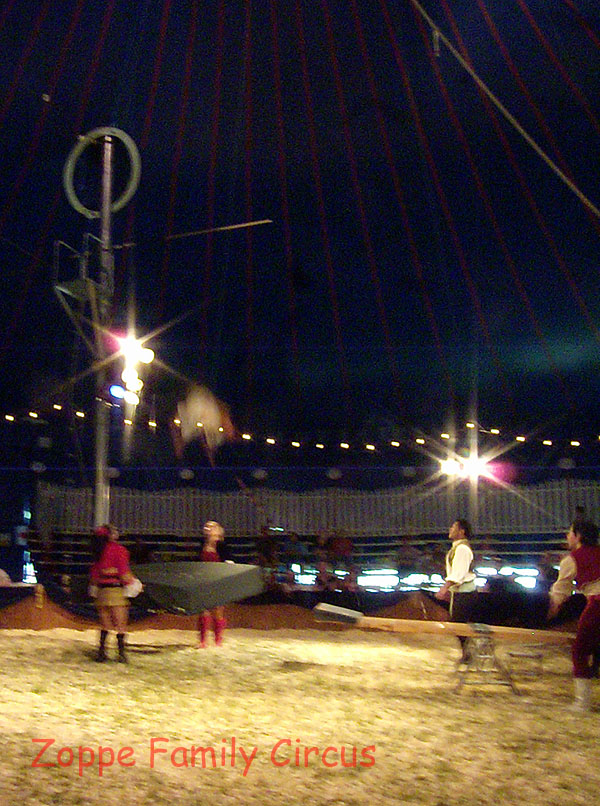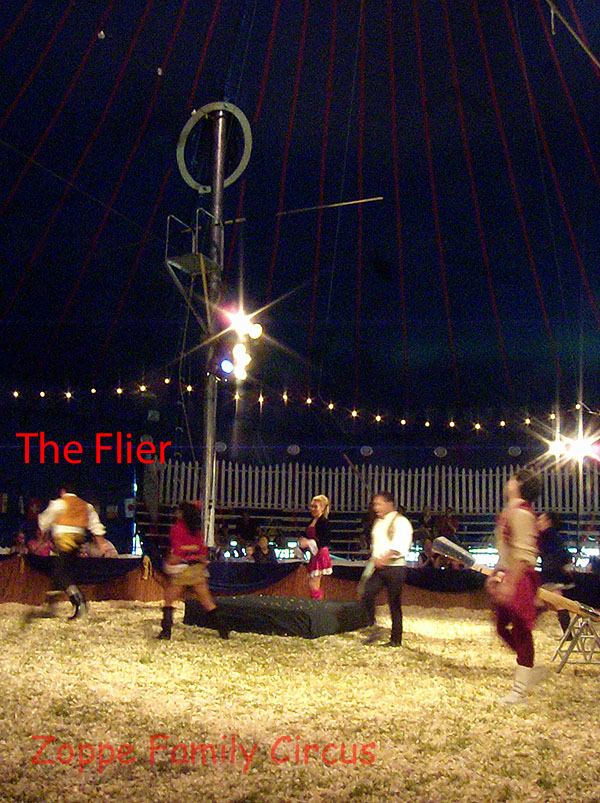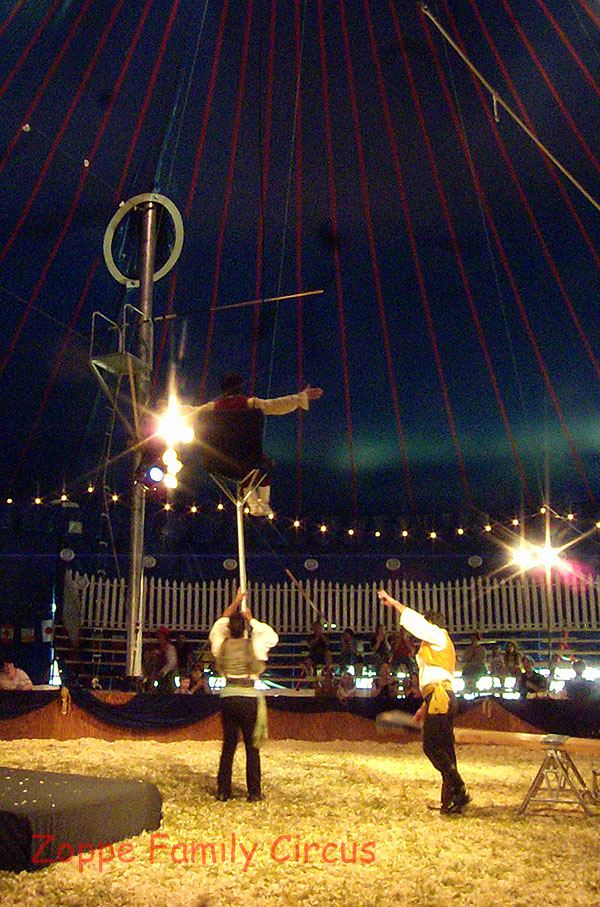 We had a great time at the show. If the Zoppe Family Circus is coming to your town, get a front row seat!